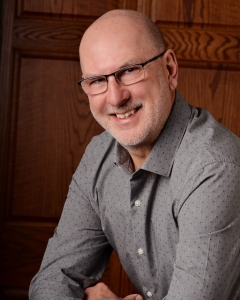 Welcome to the Andy McCrohan web page, realtor with The MLSonline.com. As your realtor my commitment to you is to make the selling and buying process as smooth and hassle free as possible. Moving to a new home should be an exciting and enjoyable experience, and my job is to take care of the details while you concentrate on selecting your next place to live. It is an honor to be given the responsibility of handling the biggest asset that most families have, their home, and it is my goal to give you great service "before, during and after the sale". To do this I have created a partnership with a group of professional independent business people that can assist you through all phases of the real estate transaction: Loan officers, Title companies, housing inspectors, Insurance agents, building contractors and handymen, ready to help you! The first step is to make an appointment so we can get to know each other, and for you to tell me your needs and wants for selling and buying your next home. I look forward to hearing from you soon.
Market Update
2017 was a "sellers market". Low inventory, combined with a large number of buyers entering the market because of low interest rates, pushed prices higher. Many sellers were able to attract multiple offers within the first 7 days on market, and sell above list price. This "rush to buy" has not slowed down yet, despite a slight rise in interest rates that are forecast to continue rising through the year, possibly hitting 5% by the 4th Qtr. Inventory remains low, so unless we see a rise in interest rates much faster than forecast, multiple offers will continue to be a staple of the industry for move in ready homes this year.

For sellers: In 2017, a low inventory of homes for sale combined with increased buyer demand caused prices to rise 7% from Jan. to Dec., raising the median price for a home in the Twin Cities to $245,000. The average length of time for a home to sell is now 56 days, that is 12% better than a year ago. No sign of this trend to changing in 2018.

For buyers: The "housing affordability index" for 2017 (an index that measures the percentage of income needed to pay the mortgage) was over 2% better than 2016. As interest rates rise to 5% for many mortgage products, the affordability index will show that homes will become more expensive to own for the average buyer. This is good news for investors with cash; less competition from first time home buyers and a rental market that continues to be strong.

"Distressed" homes, both foreclosures and short sales, now represent only 4.2% of total residential properties for sale. There are very few "trash houses" being sold by Banks in foreclosure; most lending institutions are choosing to install new flooring, repaint and add appliances to their foreclosure inventory, and price their units close to market value.

*Statistics courtesy of The Minneapolis Area Association of Realtors
The McCrohan Group
The McCrohan Group is a partnership of independent small business owners with a vision to give our clients the best customer service possible. Our "Client Care" program starts with our very first informational meeting and continues for the length of the time you own your home.

Services offered include Mortgage, Homeowners Insurance, Title and Closing Services, Home Inspections, HVAC and Appliance Repair, Carpet Cleaning and Install, Painting, Home Warranties, General Contracting for Household Repair and Re-modeling.

Whatever your housing need is, The McCrohan Group can direct you to a business that shares our philosophy of Honesty, Integrity, and Product Knowledge. Excellent workmanship done at a fair price.