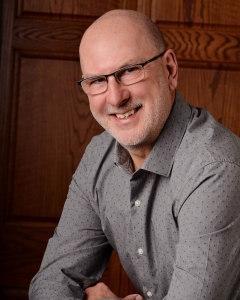 Welcome to the Andy McCrohan web page, realtor with The MLSonline.com. As your realtor my commitment to you is to make the selling and buying process as smooth and hassle free as possible. Moving to a new home should be an exciting and enjoyable experience, and my job is to take care of the details while you concentrate on selecting your next place to live. It is an honor to be given the responsibility of handling the biggest asset that most families have, their home, and it is my goal to give you great service "before, during and after the sale". To do this I have created a partnership with a group of professional independent business people that can assist you through all phases of the real estate transaction: Loan officers, Title companies, housing inspectors, Insurance agents, building contractors and handymen, ready to help you! The first step is to make an appointment so we can get to know each other, and for you to tell me your needs and wants for selling and buying your next home. I look forward to hearing from you soon.
Market Update
2022 promises to be a continuation of the 2021 market, with the two main contributing factors unchanged: not enough inventory for the amount of buyers in the market, and interest rates remaining below 3.5%. Multiple offers are still being made on most homes that are in average to very good condition, and buyers with larger down payments and conventional financing are winning bids against FHA buyers.

For sellers: get your home prepped before listing. Those simple but time consuming tasks like painting, de-cluttering and making small repairs will all pay off if you can present your home as "move in ready". Competitively priced, you should receive an offer within 30 days, possibly sooner. We will look at a market study of your neighborhood together and set a realistic listing price. Before listing you will receive a "net sheet" showing cash received at closing after commissions and fees have been deducted. NO SURPRISES!

For buyers: never has it been more important than to have a strong pre-approval before making an offer. Without one you will not be able to compete with other buyers. What is a strong pre-approval? One that comes from a local lender rather than an online company. Qualifying with a conv. mortgage gives you an advantage over FHA buyers. Showing that you can make more than the minimum down payment will improve your offer. I can connect you with a mortgage lender that will stand behind your pre approval letter.

Distressed homes are now a very small slice of the total real estate pie. They are still out there and there is still a market for them, but that market is also competitive and multiple offers are commonplace with this type of home as well.
The McCrohan Group
The McCrohan Group is a partnership of independent small business owners with a vision to give our clients the best customer service possible. Our "Client Care" program starts with our very first informational meeting and continues for the length of the time you own your home.

Services offered include Mortgage, Homeowners Insurance, Title and Closing Services, Home Inspections, HVAC and Appliance Repair, Carpet Cleaning and Install, Painting, Home Warranties, General Contracting for Household Repair and Re-modeling.

Whatever your housing need is, The McCrohan Group can direct you to a business that shares our philosophy of Honesty, Integrity, and Product Knowledge. Excellent workmanship done at a fair price.